China is different from the West
China and the US are the biggest economic powers, whereby Chinese companies increasingly develop to be interesting business partners and customers for international European companies. However, that China is different from the west, this can be seen in the example of Airbnb and the selected company name 爱彼迎 (ai4bi3ying2), which has not received very positive feedback in China.
Would you like to know which Chinese companies are of business interest for you and would like to address those? Are you searching for a Chinese company name or product names for a successful market entry in China? MKT Solutions exactly understands your requirements and supports you with this.
Through MKTs network and methodical approach, appropriate address material can be provided as well as proper naming of your company and your products. First all attributes of your company and products need to be known until a term, which has been evaluated directly in China, can be proposed.
Only who is fluent in spoken and written English, can understand the requirements of European customers and record them correctly and only who is proficient in fluent spoken and written Chinese can support European companies selecting proper terms.
MKT Solutions China Consulting is a very valuable service not only for companies which have already decided to enter into the Chinese market, but also for companies, which are examining a feasible market entry. Also for this the approach is methodical, your company and products will be screened if suitable for the Chinese market, before setting up any other steps.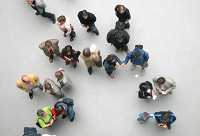 MKTs China Network
MKT Solutions disposes of an international network of companies in China and companies doing business with China, renowned China lawyers and Chinese public authorities.